With stunning mountainside scenery and a tranquil, tight-knit community atmosphere, Alpine, Wyoming, is a sight to behold. If you're like most homeowners in beautiful
Alpine
, you're always looking for ways to improve your home's return on investment (ROI) and get top dollar for your gorgeous property when it comes time to sell.
Whether you're thinking of selling soon or want to get the most out of your current
Alpine, WY, real estate
, these tips will help!
Create a gourmet kitchen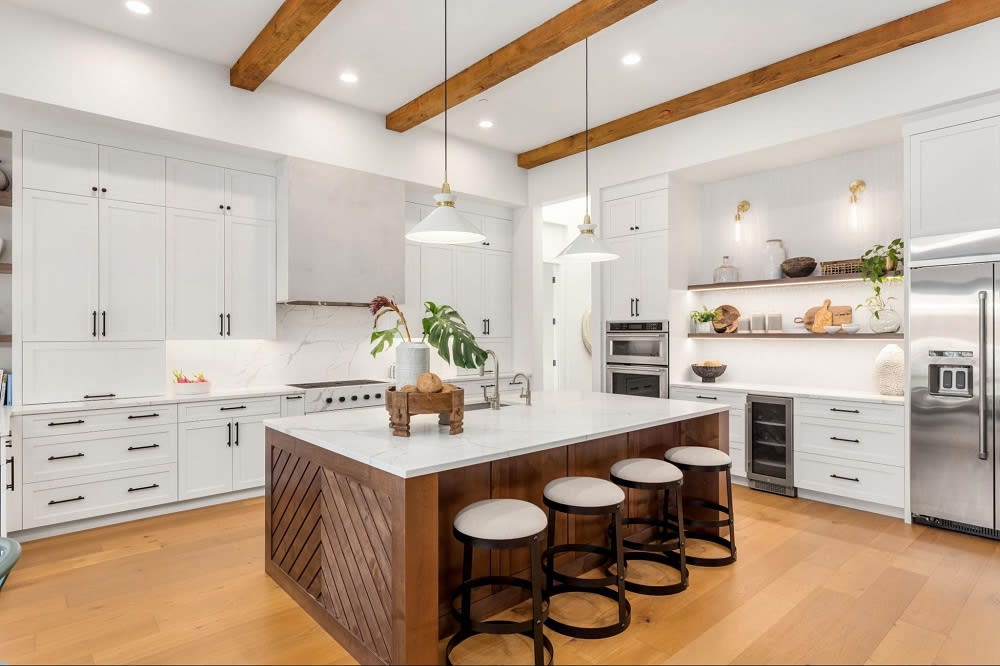 One of the best ways to increase the value of your home is to upgrade the
kitchen
. If you're planning to sell, a gourmet kitchen is a great way to attract buyers and get top dollar for your home. Even if you're not planning to sell, a beautiful and functional kitchen can make your life easier and more enjoyable.
When remodeling and upgrading your Alpine, WY, real estate to include a gourmet kitchen, try to incorporate high-end, shiny appliances, ample counter space, and an open layout for plenty of space. For the appliances, look for a 6-burner stovetop (and maybe even a second stovetop on the island), multiple ovens, and at least two dishwashers if your kitchen is large enough to justify them.
To increase the counter space, install an island if you don't already have one. In 2022, designers are seeing an increase in
double islands
as a kitchen trend, so if you have space, consider a matching set of islands to create a culinary masterpiece!
Renovate the bathroom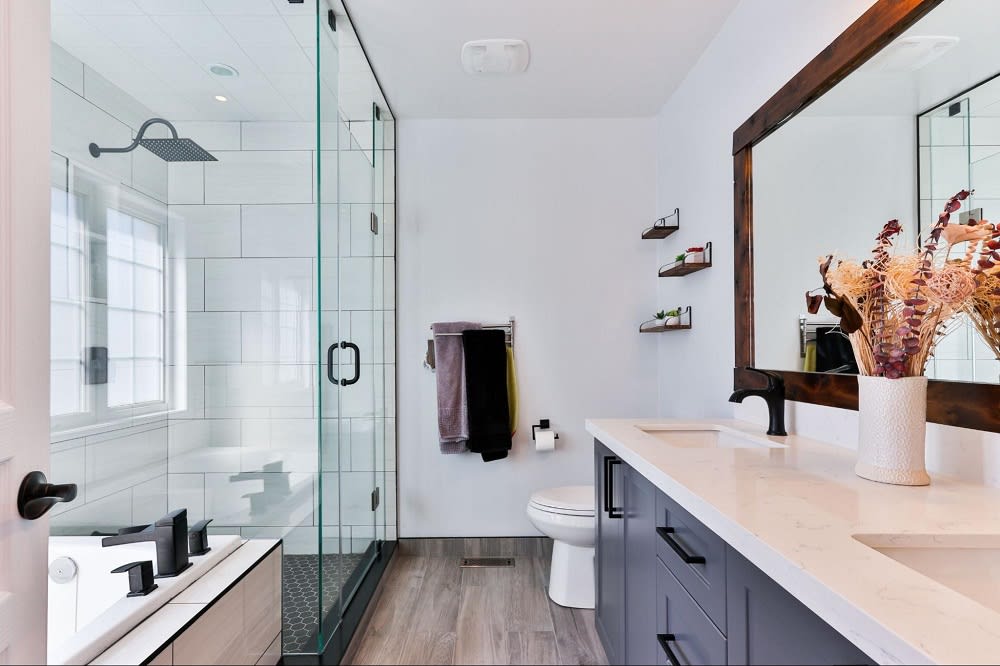 Many buyers looking at Alpine, WY, homes for sale will be hoping for a modern, upscale bathroom with all the amenities. Focus on upgrading and updating your
bathrooms
to include the most fashionable designs and comfort features, especially the master suite. As with the kitchen, potential buyers will be impressed by high-end fixtures and finishes, so be sure to include those in your remodel. Even if you're not planning to sell anytime soon, don't forget that you deserve a luxurious bathroom, too!
Other 2022 bathroom trends include lavish greenery, frameless showers with sauna features, luxurious showerheads, wet rooms, and freestanding tubs. For greenery, consider adding plants or a living wall in your bathroom to add a touch of opulence and follow the current biophilic design trend.
If you're considering a frameless shower, include plenty of storage for your toiletries by installing recessed nooks on the wall. Showerheads with built-in speakers or aromatherapy features are becoming increasingly popular. Wet rooms have recently started trending as an easy way to make small bathrooms feel larger.
Adding a
freestanding tub
in any bathroom seamlessly creates a relaxing and elegant space. Any of the renovations mentioned above are a foolproof way to increase your Alpine home's ROI while turning your bathroom into a personal oasis for relaxation after a long day.
Install new flooring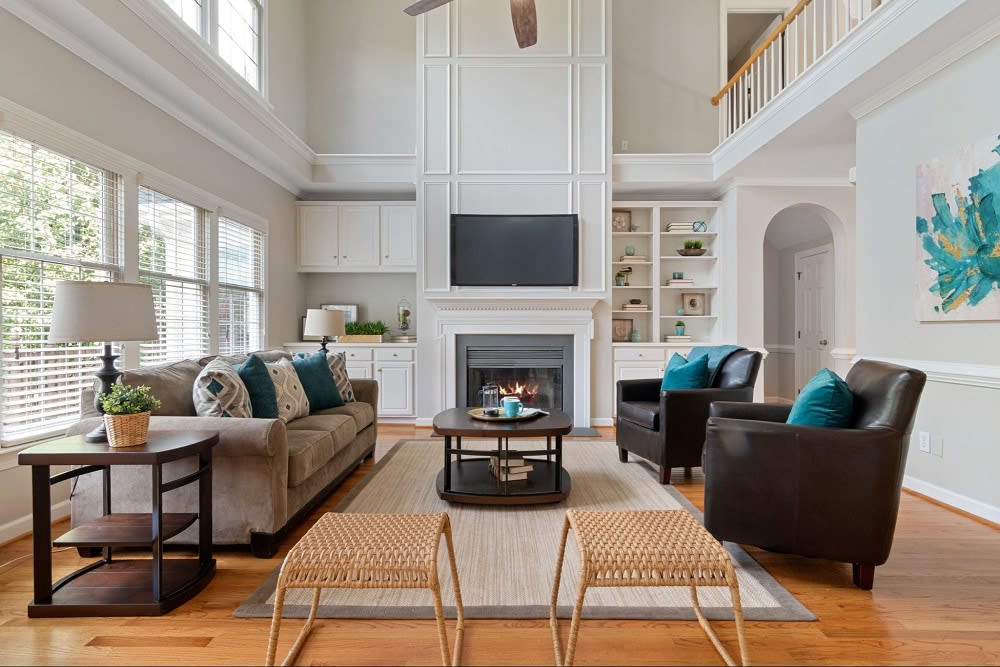 Another great way to improve your Alpine, WY, real estate's value is to update the flooring. In 2022, designers are predicting a value shift towards natural materials like wood and stone, as well as more sustainable options like bamboo and cork. These materials not only look beautiful, but they're also durable and easy to care for, making them ideal for busy families.

When choosing new flooring, consider the style of your home and your personal taste. If you have a traditional home, hardwood floors are always a classic choice. Try bamboo or cork if you're looking for eco-friendly and beautiful floor material. If you have a more contemporary home, stone or tile might be a better option. New flooring is a great way to increase your home's value if you're considering selling in the near future.
Create a heated driveway
With an average annual snowfall of over 80 inches, a
heated driveway
is a must-have for Alpine homes for sale. Not only does it make it easier to get in and out of your home during the winter, but it also adds a touch of luxury. While living in an area where snow and ice are common, a heated driveway can be a great selling point for potential buyers.

Most heated driveways use radiant floor heating — the same type of heating used for heated interior floors! This type of heating is efficient and will keep your driveway clear all winter long at the flip of a switch. Depending on how well the driveway is maintained, you may not need to replace the entire driveway, either. However, you may lose any relevant warranty if you choose to have it installed under an existing driveway. If you are planning to replace your driveway anyway due to standard wear and tear, there's no better time to install a heated one!
Boost curb appeal
One of the most overlooked tips for improving your home's ROI is
boosting its curb appeal
. Your home's exterior appearance is the first thing potential buyers will see as they pull up to the mailbox, and the rest of the touring experience will be based on that first impression. Make sure your lawn is well-maintained and that your flower beds showcase beautiful flowers in bloom. You should also ensure your garage door and front door are in good condition and that your gutters are clean and free of debris.
Curb appeal is essential not only for potential buyers but also for your personal enjoyment of your home. After all, you have to look at your home every day, so you might as well love what you see!
By following these simple tips, you can make sure your home is ready to sell when the time comes.
Ready to sell?
If you're looking to improve your Alpine home's ROI, these five tips are a great place to start. By updating your bathroom and kitchen, installing new flooring, adding a heated driveway, and increasing curb appeal, you can make your home more valuable and attractive to potential buyers. When you are ready to list your Alpine, WY, real estate for sale, reach out to trusted local agent
Patty Speakman
at the Speakman Realty Group for assistance. This real estate powerhouse
team
is dedicated to helping you each step of the way.